---
Discover Homestay in Hammersmith
Hammersmith is an area many have heard of, as it has a whole London Underground line named after it. A riverside district in West London, Hammersmith is considered arty, cultural and quite affluent.
Read on to find out if Hammersmith is the ideal area for your London homestay accommodation.
Where is Hammersmith located?
At the end of the Hammersmith & City tube (pink) line, Hammersmith is located in West London, just north of Fulham, to the south of Shepherd's Bush, and west of Kensington. It's a riverside area; situated to the top right-hand side of the Western meander in the River Thames. Hammersmith is similar to its surrounding neighbourhoods in that it's quite affluent, is considered to be lively without being over-crowded, and avoids the West-End tourist prices that many London centres attract. It's a fairly built-up area without many green spaces but its riverside location makes up for that.
What is there to do Here?
Despite being fairly residential, there's a great deal to do in Hammersmith no matter what it is you're into.
Live Event Venues
The Hammersmith Apollo, the Riverside Studios and the Lyric Theatre all draw in fantastic and varied acts from around the world, spanning live music, comedy, art, plays and musicals. Combined with some great late-night bars, the nightlife is always bustling.
The Old Ship
During the day, the historic riverside pubs make for a lovely spot to sit and watch the world go by. The Old Ship has been providing waterfront refreshments since 1722. It serves up great 'pub grub' as well as having indoor and outdoor seating areas.
Westfield Shopping Centre
Technically in Shepherd's Bush, but just a short walk from Hammersmith, this Westfield-branded shopping mall hosts over 250 shops. Since it doesn't get as busy as its Stratford counterpart, it's a great place to window shop and browse year-round.
Markets
Lyric Square hosts a farmer's market every Thursday and a world foods market every Friday. Both are worth a good look around. Many traders return regularly but there's often new things to try and people to meet.
What transport links does it offer?
It may seem like it's a bit 'end of the line', but Hammersmith is one of the most connected areas in London for transport; and perhaps the best for West London. The London Underground connects four lines over two stations. There's also large bus station with routes available all over the capital. If you're travelling by car, the fly-over is one of the main road routes out of the city; making it extremely popular with commuters for it's easy access to the M25 motorway.
What's the typical Homestay accommodation in Hammersmith?
There are really two sides to Hammersmith, and you'll find this reflected in the properties available in the area. The first is the built-up commercial area. This attracts global business HQs and those visiting the local theatres and event venues. Properties in these areas tend to be modern built flats and apartments, with duplexes and penthouses available in some blocks.
The other side to Hammersmith are the riverside areas – full of history, you'll find terraced homes and some period properties here. Buildings vary from Georgian right through to 1960s builds, but there are very few new-builds in these neighbourhoods. Instead, older buildings blend in nicely with waterside historical pubs, the grade two listed bridge and converted factories and shipyards of yesteryear.
How safe is Hammersmith?
Hammersmith is considered one of the safer residential areas of London. It can get busy (and sometimes a little loud) around pub-closing time at weekends, but this is not unique to the area and is a limited inconvenience. The commerciality of the district means that it is often busy and it's not unusual to see people walking around day and night.
What type of Host Families live in Hammersmith?
Hammersmith attracts a broad range of people, although less tourists than some other West London neighbourhoods. Lots of businesspeople and commuters stay in Hammersmith during the week, as well as international business travellers visiting some of the large corporations that have their head offices in the area. However, the property prices are a little cheaper than some of its surrounding neighbourhoods and this combined with some highly-rated schools means that you'll also find families settling down here.
Hammersmith also makes for a great base for young professionals and first-time buyers, who can't yet quite afford the prices of Kensington and Chelsea, but don't want to compromise on location. Young people aged 21-29 make up a full 25% of the population, and it boasts the second highest single population in the whole of England and Wales!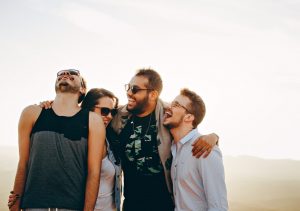 There's a thriving Polish community here, with the local community centre playing host to one of the largest Polish-language book collections outside of the country itself.
Find Homestay in Hammersmith 
If you are an international student, intern or professional looking for homestay accommodation in Hammersmith or close by, we would love to hear from you.
Become a host Family
Similarly, if you have a spare room in your Hammersmith home and are interested in hosting international students, please do get in touch with us.