---
Discover Homestay in Wanstead
London is a big city, made up of numerous neighbourhoods across 33 boroughs. Each has its own distinct personality and those living in the city will have set ideas about north, east, south and west London. Which is right for you, and what will make the best home for your stay here? We have homestay accommodation across the capital in all types of property, neighbourhood and type. Wanstead is a suburb in north east London, easily commutable to the city centre and with an upmarket 'village' area.
Where is Wanstead located?
An E11 postcode, Wanstead is a north east neighbourhood that holds the 'cheeky chappy' East London charm you'd expect. It's made up of equal green spaces and suburban housing. Snaresbrook is situated to the north, Redbridge to the east, Manor Park to the south and Epping Forest to the west.
What's the typical Homestay accommodation in Wanstead?
Wanstead's property types are varied. In the village area of the neighbourhood, you'll find large and upmarket detached houses as well as some villa-type homes, and typical Victorian and Georgian terraced houses in the main residential streets. Most of the residents here are families, so you'll find properties with lots of bedrooms and plenty of room; particularly when compared to more central districts.
How safe is Wanstead?
Considered a very safe place to live, Wanstead is almost entirely residential and so much quieter than tourist-y areas that sit more centrally and as a result, you'll naturally find less people on the streets in the evenings and overnight. Crime rates are low here and for the most part, there's no fear of leaving a family car or motorbike on the drive or using a mobile phone in the street . It feels much more British suburb than big city here. The amount of families living in Wanstead means that you're more likely to come across bored teenagers and lively children on the streets than you are anyone with ill-intent.
What type of Host Families live in Wanstead?
Wanstead is almost entirely family-dominated, with some young professionals living in the area too. There's a real community spirit here. And unlike the rest of London, it's not uncommon to know your neighbours' names or say hi to them. The residents band together when they need to and in recent history protested against road building in the area.
You'll occasionally find paparazzi and journalists here – but not necessarily for celebrities. Snaresbrook Crown Court, just north of the neighbourhood, is famed for taking on high-profile cases and so if something interesting is going on, it'll often attract news crews.
What transport links does Wanstead offer?
Wanstead has a London Underground station on the central line (zone 4), and Snaresbrook tube station on the same line is within walking distance. Wood Street railway stations connects directly to Liverpool Street, and Leytonstone High Road railway station services the Gospel Oak to Barking line.
You can leave town quick on the North Circular road should you choose to drive, and you're well out of the congestion charging zone here. Wanstead is a little too far out for cycle services such as ofo or Santander Cycles, but there's lots of cycling and walking routes through Epping Forest, just to the south. There's also a popular 'parkrun' group run weekly from Wanstead Flats; which makes for a great opportunity to get about, meet some new people and get in some exercise while you're at it!
What is there to do in Wanstead?
Wanstead isn't a tourist hotspot or central London attraction zone, but that's not to say that you need to venture out far to find things to do.
Have a Coffee and Enjoy a Good Book
The independent bookshop and coffee house 'All You Read Is Love' is popular amongst locals and makes for a great quiet spot to enjoy a spot of literature and a nice warm drink with a slice of homemade cake. The shop is owned by Danish siblings so there's a touch of Scandinavian style to the place, and if you're lucky, there may be fresh pastries available too.
Try your hand at Horse Riding
Aldersbrook Riding School is open to the public and hosts taster horse riding lessons for people of all ages and experience levels. There's even grooming competitions, own-a-pony days and picnic hacks so always something to do or watch that's riding related.
Cycle the City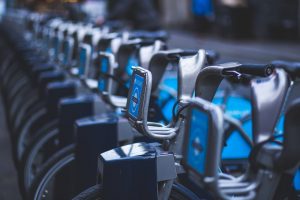 BikeTrax, based in Wanstead Park, is a bike repair and sales shop but also offers cycle hire to visitors. Once on your bike, you can explore the parklands and grassy areas as well as heading a little further afield to investigate the city. Why not ask your host family to show you around?
Find Homestay in Wanstead

If you are an international student, intern or professional looking for homestay accommodation in Wanstead (E11) or close by, we would love to hear from you.
Become a Host Family
Similarly, if you have a spare room in your Wanstead home and are interested in hosting international students, please do get in touch.