London Accommodation – A Comparative Guide 
Booking a large group trip can be stressful and expensive, especially to top destinations like London. Whether it's a college or university educational trip or a group of language students wanting to improve their skills, organising an international group holiday is hard work. Booking flights and accommodation in bulk is probably the most difficult part, and you'll also want to keep costs down for students.
Hotel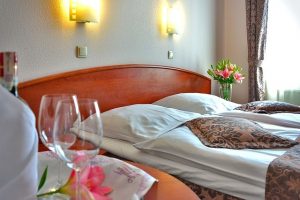 This will usually be the most expensive option, as you'll have to reserve separate rooms for the whole party. Even if you book twin or triple rooms, the price per room is high and you'll probably end up blowing the budget. The advantage of staying in a hotel is a reception to help plan your day and the option of breakfast, and most hotels are also in a good location. Members of the group will have privacy however it's hard to gather everyone together for group meetings and there isn't a communal area for everyone to spend time together.
Holiday let
It's becoming increasingly common for groups to book out large properties for a short trip. In London, you'll be able to rent huge houses with 10 or more bedrooms which make the perfect base to explore from. This is a self-catering option and depending on the size of the group you may have to book two or three properties.
Hostel
If you want to keep costs as low as possible then a hostel is probably the first choice. Shared dorms in London start at around £13 per person per night, depending on the time of year you visit. While it's a cheaper option, beware that you usually get what you pay for! The group will have to share bathrooms and large bedrooms so there will be little privacy. Also it's good to bear in mind that some hostels will not allow anyone under the age of 18 to stay in dormitories.
University rooms
If you're planning a trip during the summer then you could have the option of renting out accommodation from a university. Many students go home for the summer so there are plenty of beds free at the variety of London universities. Prices and quality will vary, so do some research before deciding on this option.
Homestay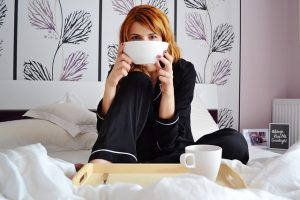 There is a great alternative which is forgotten by many group organisers. Homestay accommodation is available all through the year and provides an affordable and comfortable option for the group. Single or twin rooms can be provided across the city with friendly hosts, with the option of breakfast or all meals provided. A homestay is a great idea for language students or groups wanting to experience British culture, as they will meet a local and understand the way of life better than staying in a hotel or holiday home.
Homestay accommodation is the lesser known group accommodation option, but is a great alternative to overpriced hotels or impersonal hostels and rental properties. It is also a top option for large groups as homestays can be provided for groups of up to 100 guests. Find out more by contacting HFS London today.