Staying Safe in London
London is a very busy place, and like many cities across the world it is important to take precautions in order to stay safe. Tourists and first time visitors can sometimes be targeted by criminals, so stay vigilant and try to stay close to at least one member of your group at all times.
Just like any big city, London is considered safe but there is a small percentage of people who can try and take advantage of others. There are world class security services to protect you but you should keep your belongings and yourself safe by following these London safety tips.
Travel wisely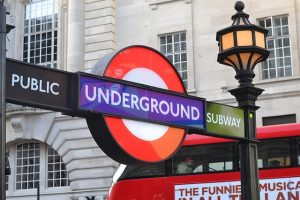 London is a big place and most of the time you'll have to rely on public transport to get around. Always stay alert on buses or the underground, and only use registered minicabs or taxis. If travelling home late at night try not to travel alone, and when walking stay on well-lit busy roads. You should also stay vigilant for any unattended bags and report suspicious behaviour straight away, as London like the rest of Europe is a target for terror attacks. Try and avoid wearing headphones on your journey so you can be more aware, and don't fall asleep in public.
Safe socialising
The UK capital has a great nightlife to enjoy, but you should make sensible choices when out with friends. When in bars and restaurants, ensure you keep your belongings in sight at all times and never accept drinks from strangers. Don't carry too much cash in case the worst should happen, and always plan your way home.
When visiting a new country you should also know the emergency telephone number. In London if you have a serious emergency call 999 and to talk to the Police for a non-emergency call 101.
Choose the right accommodation
The location an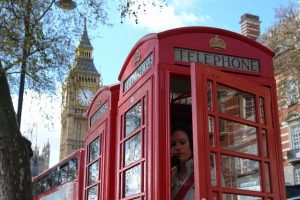 d type of accommodation you choose can have an impact on your safety. For example, if you stay in a hostel dorm room with 10 other people then you have a higher chance of experiencing theft than in a private room with a lock. Homestay accommodation is an extremely safe choice because you'll be staying in a secure property and your host family can also advise you on the safest local routes.
Where your accommodation is located in London is important. London is divided into zones. Visitors here often think that staying in central London is safer than staying further out. This is not strictly correct. London's crime statistics consistently show that the lowest crime figures are in the suburban areas of London (zones 3 & 4, for example).  If you are booking a homestay here in London but don't know the city, then have a read of our previous post with hints and tips on choosing the right location for your London homestay.
Want to know more about visiting or living in London? Get in touch!