Homestay Advice for Parents
Living in another country during their formative years can be one of the most rewarding and valuable experiences of a child or young adult's life. Experiencing another culture, practising another language and putting themselves outside of their comfort zone will all help your son or daughter to learn more about the world and more about themselves in the process.
That being said, the number one priority for any parent considering a homestay for their child is safety. It can be difficult enough spending a few nights away from your little ones – even when they're not so little anymore – so a prolonged period of separation is an even trickier proposition.
Fortunately, there's really no need to worry. As long as you take proper precautions and do your research, your child is guaranteed to have a rich and rewarding experience in their home away from home. Here are five tips on how to make sure their time is spent as wisely and as securely as possible.
1. Choose a British Council registered provider
When you select a homestay provider which has been approved by the British Council, you know you're dealing with a responsible and reliable organisation that meets all industry standards and has earned the trust and endorsement of countless satisfied customers before you.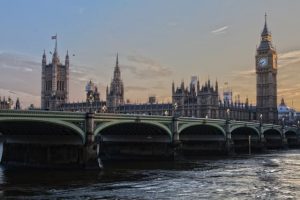 2. Book early
How soon is too soon to secure your child's accommodation? The ideal time to book is 3-4 months before the arrival date in London. However, the earlier you make inquiries and secure your reservation, the more options you'll have to choose from. If you have left it late, do not worry. Please do still contact us and we will do our best to help.
3. Familiarise yourself with policies and procedures
Once you've selected your homestay provider, it's important to make sure you're familiar and satisfied with their safeguarding policy regarding those under the age of 18 – if, of course, your child falls into that category. Among other things, this will detail what procedures are in place, which personnel are appointed to ensure the child's welfare and which backgrounds checks prospective hosts are subjected to. You can view our own comprehensive policy here.
4. Choose your location well
London is a vast city and as such it's important to choose a suitable site for your child's accommodation which will enhance (not hinder) their experience. For best results, a homestay in Zones 3 or 4 is advisable, since it's close enough to the centre to allow for easy transportation links, but not too close that they feel suffocated by the hubbub of the city. Zones 3 and 4 are also more affordable, as well. Homestay hosts in these areas will be more likely to have time to dedicate to providing a "home from home" environment, compared to hosts in very central London.
5. Don't be afraid to ask for help
Still unsure about where to start looking or how to take the process to the next step? Don't worry! At HFS London, we're here to help with all and any inquiries you might have. It's our job to make sure the whole procedure goes smoothly from start to finish, so feel free to get in touch with any concerns you may have – no matter how big or small. We're waiting to hear from you!