Earn Christmas money as a homestay host
It's that time of year again when people start preparing for one of the busiest (and most expensive) annual events – Christmas. With only weeks to go until the festive holidays, in many homes preparations are already underway; you may be inviting family members to your home on Christmas day, you may have started your Christmas shopping or you might be thinking about organising the work's Christmas do.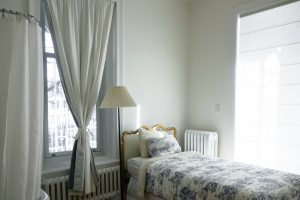 While Christmas and New Year is a wonderful time which brings people together, it can certainly be hard on the bank account. Many people save up all year and still struggle to make ends meet during the holidays. From expensive nights out to endless Secret Santas, it's understandable that in the run up to Christmas many people start thinking about how to make some extra cash.
If you already work full time, you might think the only way to make money is by selling off some old clothing online or trying to secure some overtime. However, most people have a money making opportunity right at home which they don't know about or haven't considered. If you have a spare bedroom, then you could be sitting on thousands of pounds a year!
Becoming a Homestay Host
A bedroom in London can be a huge asset, but it's understandable that some homeowners don't wish to share their home with strangers. Rather than a lodger, have you considered hosting international students? If you can provide a safe and welcoming home for a conscientious young adult, who is often living abroad for the first time, then HFS London would like to hear from you.
Becoming a homestay host is a great experience and has a wealth of benefits – an extra income being one of them. By providing homestay accommodation for one or more guests, host families can earn a considerable amount of money. You can use this to put towards mortgage payments or save up for something special (like an extravagant Christmas present!)
As many courses start in the months leading up to Christmas, we have an influx of students looking for a home away from home during their studies. Why not become a host and starting making extra cash?
Other Advantages of Hosting
Of course, our homestay hosts aren't just in it for the money – there are multiple benefits of hosting foreign students. Many say it is an enriching experience as you get to learn about other cultures and teach visitors about the British way of life. Many hosts say they enjoy the extra company, and if you have children then it could also broaden their horizons. By hosting an international student, you may make a friend for life.
If you would like to earn an extra income and think you can support an international student while they adjust to life in London, get in touch with our friendly team.