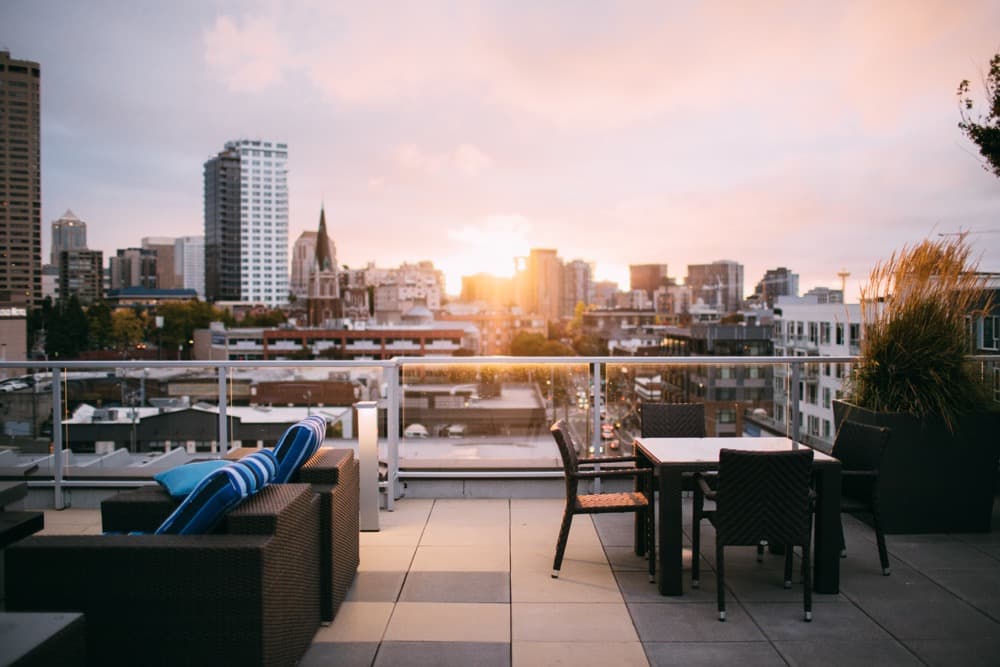 Los mejores "Rooftops" en Londres
A pesar de que Londres sea conocido por su tiempo lluvioso, no todos los días son así.  Londres también nos regala días de sol. Días que hacen que la ciudad sea aún más maravillosa, por lo que hay que aprovecharlos al máximo. Una de las mejores maneras para hacerlo son los rooftops que hay en diferentes zonas de Londres.
Los rooftops son azoteas convertidas en bares/ pubs y restaurantes desde donde se pueden apreciar distintas panorámicas de partes de la ciudad a la vez que charlas y tomas algo con tus amigos. En Londres existen una gran variedad de ellos. A continuación, les propongo algunos en los que he estado:
Skygarden
En mi opinión, las vistas del Sky Garden superan a las de cualquier otro rooftop. Se trata de un rascacielos situado en la City con un jardín botánico en su interior. Cuenta con 3 tipos de restaurantes distintos , eso si, un poco caros, desde donde podrá comer, cenar o tomar un cóctel disfrutando de las vistas que este tiene. La entrada es totalmente gratuita pero se necesita reservar con antelación (fecha y hora fijadas) ya que son muchas personas las que desean acceder y el espacio es limitado
Madison
La panorámica que este rooftop nos ofrece de St Paul's Cathedral es espectacular. Se trata de un rooftop situado al lado de la Catedral en la que la mayoría de los trabajadores van de afterwork a disfrutar de sus copas de vino o champán.
Roof East
Este rooftop se encuentra en Stratford.  Tiene un ambiente casual, familiar y divertido. En el se pueden realizar diferentes actividades desde clases de yoga por la mañana, jugar a o los bolos o ver una pelicula en el cine al aire libre que hay. La entrada a este rooftop es totalmente gratuita, por lo que… ¿Por qué no pasar un buen rato con sus amigos después de un día interminable de trabajo? A mí me recordó totalmente a los que salen en las películas.
Queen of Hoxton
Situado en la famosa zona de Shoreditch. Este rooftop tiene diferentes temáticas, pero en verano se inunda del ambiente Cubano destacando por sus famosos Daiquiris, cafés y platos típicos de la zona. Está abierto durante los 7 días de la semana. Ofrecen carta de comidas y bebidas, por lo que puede disfrutar de un agradable día al ritmo cubano.
Netil 360
Ubicado en el Este de Londres, posee un carácter extravangate a la vez que encantador por su decoración y ambiente. Bajo mi experiencia puedo decir que allí probé uno de los mejores cócteles que he probado nunca. La entrada para acceder cuesta £5.
Además, les dejo el nombre de algunos otros rooftops que me recomendaron durante mi estancia en Londres, pero no tuve tiempo suficiente para ir: Big Chill House (King's Cross), The Culpeper, Queen Elizabeth Hall Roof Garden, Pergola on the Roof y con el que me quede con muchas ganas de ir fue Brixtoon Rooftop, el cual, por lo que me contaron, te transporta a un ambiente totalmente veraniego.
Por lo que si quiere encontrar un alojamiento por estas zonas (London Brigde, St Paul's Cathedral, Shoreditch, Stratford, King's Cross, South Hackney) no dude en contactar con HFS London, una empresa dedicada a la búsqueda de alojamiento en hogares familiares ("homestays") entre las zonas 1-4 de Londres. Nos encargaremos de buscar el alojamiento que mejor se adapte a sus necesidades.
¡Esperamos noticias suyas!