At HFS London we have homestays of all shapes and sizes. This is probably helped by the fact that London has a huge variety of properties, some of which can only be described as pretty extreme.
Extreme London Properties
Extremely Small
Last year saw London's smallest house go onto the market. At just 188 sq feet it features a living room with two small cushions, a miniature dining table and a sleeping mezzanine area which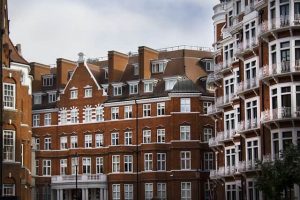 appeared to just be a shelf above the kitchen. Yet despite appearing to be a home for borrowers, this â-terre in Islington fetched a cool £275,000, the price tag being the only thing about this property that's not tiny.
Extremely Big
Compared to many other world class cities, London traditionally had very few tall buildings. Recently however rocketing sky prices have seen buildings, well, rocket. The shard is now the tallest building in the EU and many other sky scrapers are now in the process of or have been constructed in London. The latest is a 73 storey £400 million residential building in South Quay (near HFS new office!). It will include new retail, dining and entertainment space and will also include a public open space with a riverside walkway. Of course with tall buildings come tall prices, with many of the apartments selling in the £1million+ range.
Extremely Expensive
This 45 bedroom mansion, spread over 7 stories, overlooks Hyde Park and of course is located in the exclusive borough of Knightsbridge. The Estate Agent advertising it compares in to Buckingham Palace and very little about the house was actually released to the public, owing to the exclusivity of its sale. It can be yours, all for a cool £300 million, making it by far London's most expensive property.
Extremely Old
In 1666 the Great Fire of London engulfed most of the city and in its path destroyed almost every home and business. Yet hidden down a side street in Farringdon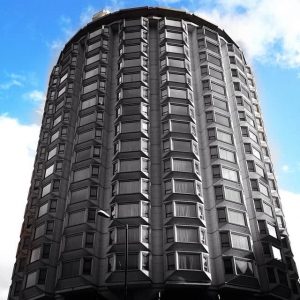 lies 41/42 Cloth Fair, the only house in the City London to have survived the Great Fire. It's believed to have been built between 1597 and 1614 and the reason it escaped the brunt of the fire was due to it being enclosed within a large set of priory walls. Interestingly a set of leaded windows within the property bear the signatures of some rather famous visitors such as Winston Churchill and the Queen Mother. Maybe you'll be asked to give your autograph next?
Extremely Weird
From the outside, Mill Hill block looks like any other block of flats. Yet the inside of one of the flats is anything but. Simon Edwards has spent the last 13 years and over £1000 intricately decorating his home with colourful murals, wall to wall poster collages, comic strips and ceiling art. He has now put the flat in Mill Hill, North London up for rent. Some of the shrines include full wall coverings of ancient Central American ruins and a London Atlantis. If your favourite wall colour is Magnolia, this might not be the flat for you. See more here.
Extremely Haunted
When Charles Harper wrote about 50 Berkley square in his 1913 book "Haunted Houses" he wrote about the sinister reputation of the property and how visitors to London make the pilgrimage to Berkley Square to seek  what they refer to as the most haunted house in London. Throughout the years various ghostly tales have been published one of which can be read here. Most legends state that the attic room is haunted by a spirit of young women who committed suicide there. Unfortunately the thrill seekers amongst you who want to spend a night in this haunted attic may find yourself shut off; the attic has been closed off since the early 50s.
Extremely Ridiculous
£170 can get you a slap up meal with wine in a fancy restaurant, a flight to Southern Europe or even a monthly zone 1-4 travel card. Or it can get you a week in what's been described as Londons most ridiculous and depressing flat. The modern studio apartment located in kings cross complete with en-suite bathroom and kitchenette could be yours for the bargain price of £737 per month. Great if you like the idea of cooking in bed. Not so great if you like any sort of space, at all. See, we're not lying when we say homestay can be the best value option!